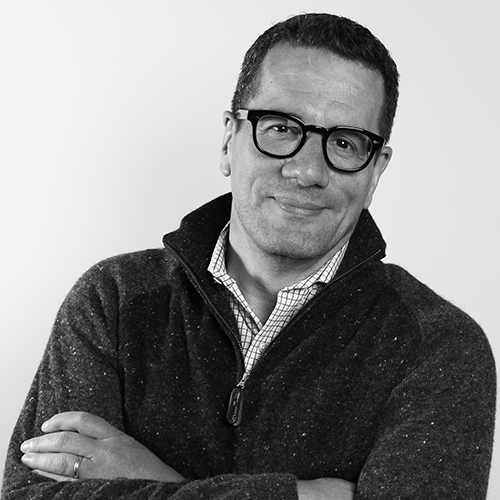 OTV's co-founder Otto Padrón is currently president and COO of Meruelo Media, the fastest growing minority owned media company in California.  Before joining the Meruelo Media family, Otto was the Senior Vice President of Programming of the Spanish language Univision Television Network, leading the Network to become one of the most watched TV Networks in the US – regardless of language!
Otto is the only executive to have successfully headed programming for both major US Spanish language networks, Univision and Telemundo.  His unique media background brings a rich perspective and matchless insight of the Hispanic viewer profile, content and cultural preferences to any project.  As a shaping member of these powerhouse brands, Otto skillfully blended solution-based ideas with a value-oriented management style driven by bottom-line results.  During his +20 year tenure programming these competitive networks, Otto developed a keen understanding of relevant entertainment formats and has established a reputation for delivering winning results through production excellence and flawless execution.
As a young Cuban immigrant growing up in the US, Otto formed a passion for and an early bond with broadcast mass media.  Previous to joining Meruelo, Otto held the top programming post at Univision Television Network.
During his nearly 15-year tenure at the Univision, Otto assumed various positions of growing responsibility culminating as Senior VP, Programming and Promotions. He directly managed all domestic entertainment productions, operations, on-air promotions and key positioning and branding strategies.  Overall, he was responsible for the management of a yearly domestic production budget of $150 million and supervised a team of over 300 employees.  Moreover, he managed the programing aspects of the content agreements with Televisa (Mexico), Venevision (Venezuela) and RCN (Colombia), as well as the networks general entertainment domestic productions.
Otto is a Colonel with over 37 years of military service in the US Army Reserve.  He's an Infantry officer with a distinguished service record in some of the most demanding active duty units in the Army.  Today, he is the Deputy Division Commander of the 91st Training Division in Fort Hunter-Liggett, California. For his numerous achievements in uniform, Otto was a featured Soldier in a U.S. Army Strong campaign as one of America's top Hispanic leaders.  COL Padrón holds a Master's degree from the distinguished Army War College in Carlisle Baraks, Pennsylvania.  Among his most notable awards, Otto has earned a Bronze Star Medal, earned the coveted Ranger tab, is a Master Parachutist and holds the Combat Infantryman Badge for valor in combat.
Otto is a member of the Hollywood Chamber of Commerce board and is also the Vice President Commissioner on the City of Los Angeles Convention Center and Tourism Development Board.  He is married to Mexican actress, Angelica Vale and has four children.  He holds a double Bachelor of Science in Broadcast Communications and Economics from the University of Miami, Coral Gables and is a Worlds Ahead Graduate of Florida International University's Chapman School of Business and holds a Masters Degree in Business Administration.