ONIX M. PADRÓN | Visionary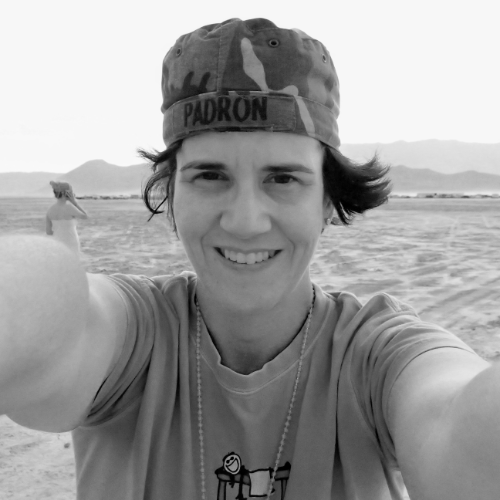 As a third-generation member of a television dynasty, award-winning producer Onix Padrón grew-up in back of a TV studio, where her father, an engineer, would take her to the station on a regular basis. Her uncle, a true pioneer of Spanish radio and television in the United States, took her and her siblings under his wing, teaching them about what was then a fairly new medium for the Hispanic market.  Being the rebellious child she's always been, Onix first attempted to follow the path of her childhood dreams, against her destiny:  becoming a nurse (the other one was to become a cashier at the neighborhood bodega).
Eventually, she decided to give television a try, falling in love with it on the spot. She officially started her career at Univision with Hola América, while pursuing her degree in Broadcasting from Florida International University.  Shortly after, she set course to Telemundo, where she served as production assistant for various shows including Club Telemundo, before becoming a promotions producer for the network.  This seemingly insignificant move proved to become a master stroke and a career-changing opportunity, as she found her true calling in the marketing side of the business. Along with two producers that would eventually become her partners in crime (director Daniel Godoy and writer Paco Correa) she was responsible for creating major promotional campaigns for the then struggling network to become a real contender against Univision.
With the expansion of major cable networks into the Latin American market, Onix moved to Discovery Communications, where she continued producing promotions for all its networks, including Discovery Channel, Animal Planet, Discovery Digital Networks, ID, Discovery Science, Civilization, etc., as well as upfront events for the organization.
Being no stranger to taking risks, she decided to make a change after many years in the corporate world, leaving a safe, comfortable and rewarding career at Discovery to take a leap of faith into the unknown world of independence. This is how OTV was born.
Almost two decades and many awards later, her gamble of assembling her "dream team" with the finest talent in the business paid off  with huge interest.  This vehicle proved successful for Onix, and as proof of it are the many accolades and a list of returning blue-chip clients that include Discovery, Disney, Meruelo Media Group and Telemundo among others.  During one of those assignments, she inadvertently fulfilled two of the top dreams in her bucket list: producing something internationally–as she travelled to Israel for work– and working the red carpet at the Academy Awards.   
In a surprising change of setting, Onix took a short sabbatical as she moved to the Philadelphia to spearhead the Comcast/NBC Universal's video on-demand efforts for the Latino market.  During her tenure as Production Manager and Strategic Planning & Development, her team successfully achieved the highest Xfinity Latino on-demand results to date. In just five months, she increased the Xfinity Latino average viewing engagement by 14%, turning a barely watchable segment into a fun magazine-style show, featuring sports, movie reviews and upcoming attractions.
Eternally non-conformist (and a head-banger at heart), Onix is constantly evolving, and looking for opportunities to revolutionize the way people experience music today.  This passion has given life to  RealTime DJ®, OTV's new music division.  What's next for OTV?  One thing is certain, the sky has no limits.