DANIEL GODOY | Director Extraordinaire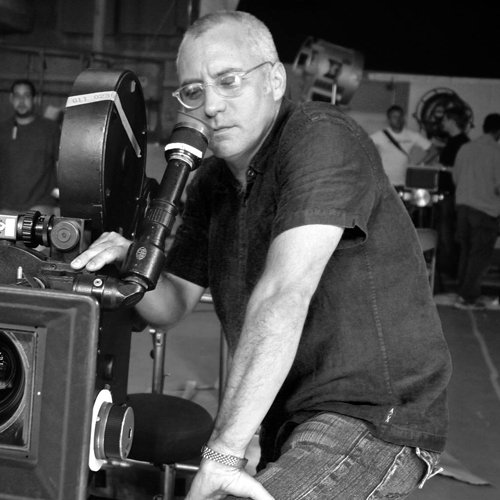 Studied and graduated from CSUN (film school) with a Bachelor-in-Arts Degree with emphasis on film. Later worked and mentored under three-time Oscar winner Carlo Rambaldi (King Kong, Alien and E.T. the extra-terrestrial) where he fine-tuned his cinematographic skills, producing documentaries and special presentations for the master animatronics genius, Rambaldi.
Daniel has also worked in both the production and postproduction world of directing, filming and writing commercials for the likes of Ogilvy & Mathers, Harris Corporation, Discovery International, Endeavor, JP Morgan Chase and for various television networks such as Telemundo, Travel Channel, Canale 5, Opium Effects Denmark, RTL Denmark, Germany, Russia, Aflam, Kalagia, MBC Persia, Rotana, and Univision Networks, creating both their branding and graphic design promotional modules and long form content.
He also worked as a Senior Executive Producer for the Bill and Melinda Gates Foundation, creating and spearheading Education Week for Univision where he produced hundreds of hours of content and town halls for the network to air on each of their programs. Daniel has also currently produced 50 short form documentaries for Telemundo entitled "Nuestra Gente Extraordinaria" and is now working on a bilingual tech series for NBC Telemundo. In regards to the production of long form content, he has produced over 30 programs for the popular "Crónicas de Sábado" for Univision Network. Just recently, he produced a multi-level effort with the news department at Univision entitled Lo Nuestro, which were 30 short documentaries about the positive contributions Hispanics have made in the US. Accolades has brought him ten Emmy Nominations, where he has won three along with a prestigious Peabody Award, four Telly's, two Imagen Awards, a Gabriel and an INTE award. Recently, he was invited to speak at a forum at the prestigious university, Cine Institute in Haiti to lecture on Film and Cinema.